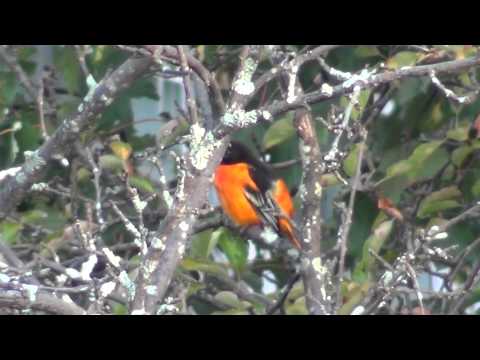 This Baltimore Oriole has been hanging out in my yard early in the morning for breakfast. They are very elusive. If you venture into the yard they disappear quickly. I have seen the female eating my grapes, figs and strangely they seem to like the base of the trumpet flower that they tear off the flower to get at. Perhaps there is nectar at the inside base of the trumpet flower?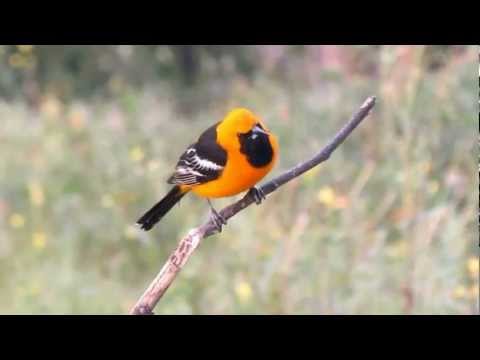 A brilliant adult male Hooded Oriole perched on a branch with audible "wheet" and "chatter" calls. Location is Southern California in April 2012.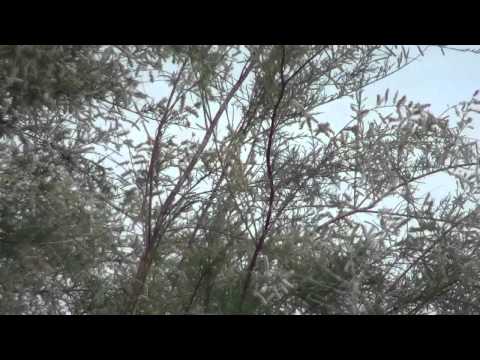 Beautiful bird. Likely on it's migration route. In the willow's in the wetlands of Moapa NV.